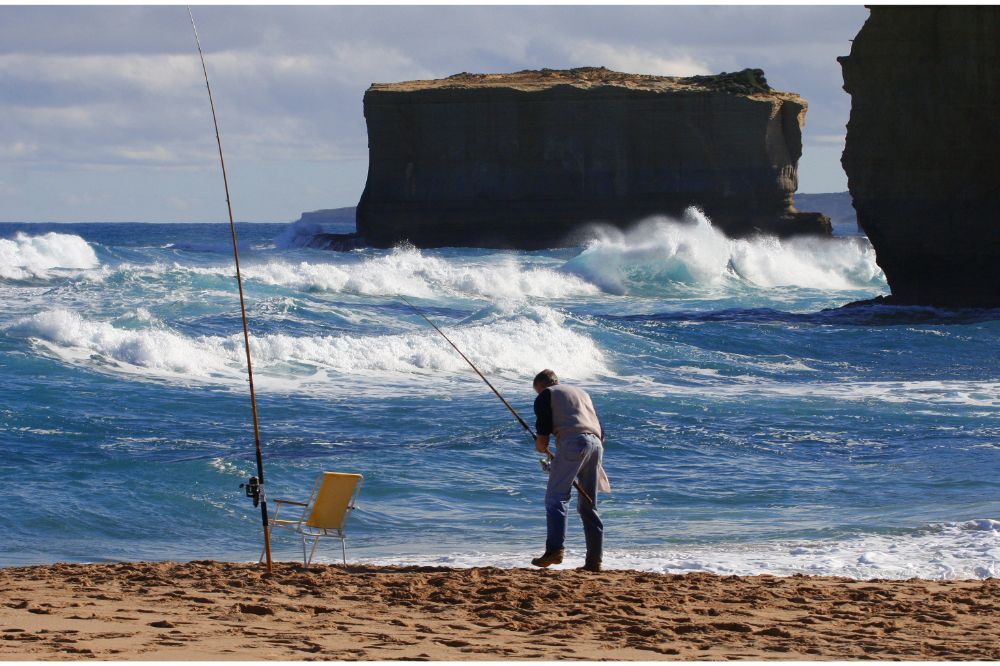 Surf Fishing in a Location with Rip Tides, Rip Currents
Planning on surf fishing? Before you go surf fishing, make sure that you're completely prepared for the journey. It can get quite overwhelming if you don't have the right set of tools and understanding of the location you're going to for surf fishing. This is especially true if you're planning on surf fishing in a location with rip tides and currents.
Acquaint yourself with the basics of surf fishing before you move forward. Here we will talk about everything you need to know about surf fishing in a location with rip currents.
What is Surf Fishing?
Surf fishing refers to the type of fishing that you do near the coastline. Typically, you'll find that surf fishing can be done standing on the shoreline or wading into the surf. There's no specific method of doing so; casting depends entirely on your location for surf fishing.
Different locations are used for surf fishing, including rocky beaches, piers, sandy beaches, and more. There's no set space as you can choose a location where you're close to or comfortable with.
Reading the Beach
One of the most important things when it comes to surf fishing in a location with rip tides and currents is to know how to read the beach. There are quite a few things that you can do to help you understand how to read the beach. Let's have a look at these.
The Sand Bar
The first thing for you to consider when you're planning surf fishing is to notice the sand bar on the beach. This is a ridge of built-up sand due to the current, especially in coastal waters. If you find yourself surf fishing in a coastal area, you'll want to determine where the sand bar lies.
Sand bars help you determine the location of the fish. You get to understand whether the fish swarm is behind the sand bar or close to the shore. It's essential to keep a mental note of how the sand bar changes due to riptides and currents.
The Outflow
The other thing for you to watch out for when planning surf fishing is the outflow on the beach. These usually rip currents that prevail throughout the time that you're fishing. You'll find these to be the breaks in the sandbar where fish accumulate. They typically feed in this area and are found in large quantities.
If you wish to capture a sizable number of fish, you should never overlook the importance of the outflows in the area where you're going to surf fish. Casting your line on the sides of the outflows can help you get access to more fish.
Coarse Sand Areas
If you're at a location where there's a lot of coarse sand, riptides, and shells, look for deeper holes that will surely have fish swimming about. They're able to create a space for themselves and enjoy feeding in specific locations like this.
You might have to move about before finding these. So, prepare yourself for a good walk along the beach, trying to find the deep holes where a vast number of fish might be present. Your fishing experience can improve greatly with the help of this small trick. Therefore, you should always try to keep your eyes peeled when you're surf fishing at coarse sand beaches.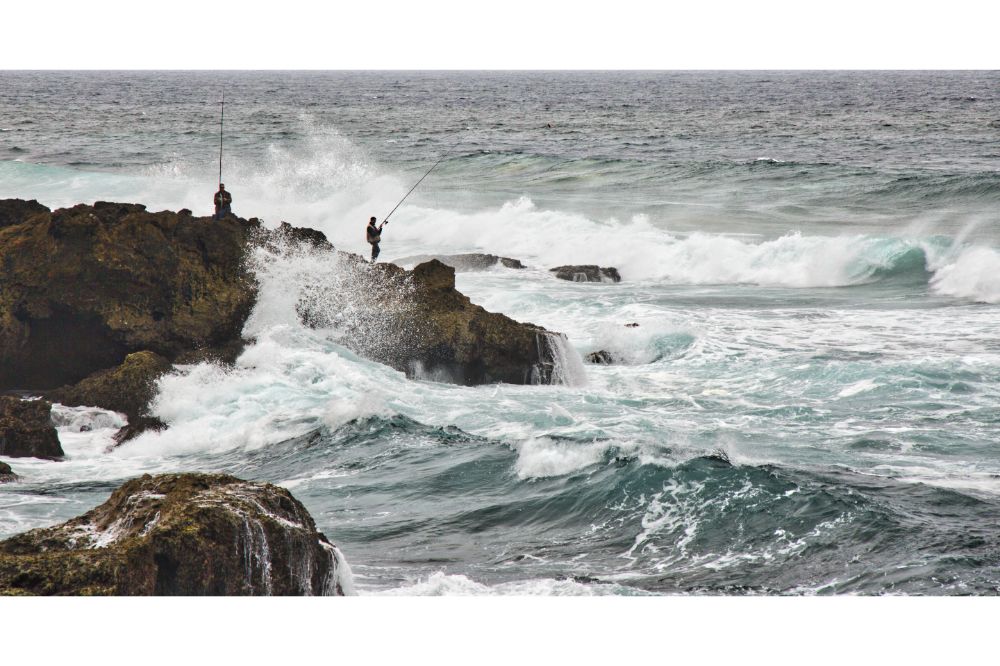 Get the Right Gear for Surf Fishing
Along with the right location and the understanding of the beach, you need to ensure that you have adequate gear for fishing. Let's have a look at what this includes.
Surf Fishing Rod
A fishing rod is the go-to fishing gear that almost every fishing activity requires. You'll find surf fishing rods to be relatively larger than other options because of the need to cast heavy bait. Not only this, but your rod should be able to break off the waves on the shoreline and get through to the fish in the area.
This is only possible with sturdier and larger fishing rods than what you'd use for fishing on a boat. For locations with riptides and fast currents, you need a minimum of a 10ft length for your rod to survive.
Surf Fishing Line
For surf fishing, braid fishing line is preferred over other options. That's because it's stronger and more durable than other options available in the market. Along with this, you should have adequate line available for you to make use of.
Figure out the maximum capacity of your fishing reel, and then get the maximum line that you can for your gear. This will ensure that you have just the right amount of fishing line for your surf fishing; there's no excess or shortage of the fishing line.
Surf Fishing Rig
The fishing rig is essential for your surf fishing. You'll find that natural rigs are the best options for you to go with most of the time. However, it's alright if you don't have fresh bait on you at all times. All you have to do is get your hands on frozen bait and make-do with it.
The good thing about frozen bait is that it works wonders for your fishing experience. Hooking and adjusting it accurately leads to successful fishing at the coastline for you. Along with this, make sure that you know how to hook the bait properly to lure in the fish to your rig.
Keeping a Check on the Weather
Before you plan out your surf fishing day, make sure you know about the area's weather conditions. While there's a better chance of getting more fish during high tide season, always make sure that you consider your safety first.
Rainy seasons also call for better fishing opportunities but check beforehand with the local coast guard about the extent of how safe the area is for you. Never go out near the coastline when the weather is too extreme.
Keep all these things in mind and enjoy a fun time surf fishing in a location with riptides and currents. You'll surely have a better grasp of where to spot swarms of fish.