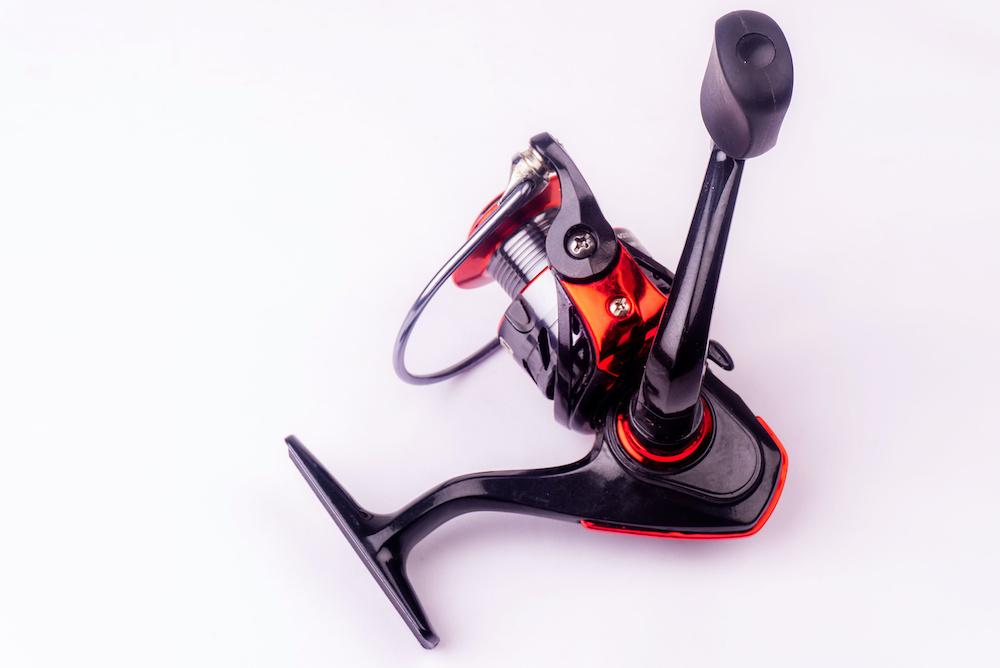 Abu Garcia Black Max Baitcasting Fishing Reel Review
Bass fishing, and fishing in general, can seem like a costly sport or hobby to get into.
When you watch an experienced angler get to work on television, they often have tons of gear that you don't own.
Even going out with your friends to Coronado can leave you feeling like you need to invest in something big to be able to join the crew.
In reality, fishing does not have to be an over-priced enjoyment, and there are ways to enjoy the sport at a lower price point.
The Abu Garcia Black Max Baitcasting Fishing Reel is known to be one of the best options for an affordable but effective entry reel.
It's time to find out what that means for you and your fishing future.
Abu Garcia Black Max Baitcasting Fishing Reel
The Abu Garcia Black Max Baitcasting Fishing Reel is a low profile, lightweight, and affordable baitcasting reel that can help you to reel in your next catches with ease.
Who Is This Product For?
This particular baitcasting reel is an excellent option for novice anglers looking for something to practice and just enjoy fishing with.
Even those who are somewhat more experienced with fishing but have yet to really get their rigging set up will find this reel a great option to use to build out their reel collection.
It's a very lightweight reel that has limited features, so it might not be enough for more advanced anglers or those who want to catch fish heavier than 10 pounds.
Still, any angler who wants to have a reliable yet affordable back-up reel, regardless of skill level, is sure to be able to enjoy fishing with the Abu Garcia Black Max Baitcasting Fishing Reel.
What's Included?
This particular reel doesn't include anything besides the reel itself.
Overview of Features
This baitcaster reel from Abu Garcia is a great introductory spool to the work of baitcasters, and it is available in 6.4:1 gear ratio in both standard and left-handed setups.
The power disc drag system in this reel is excellent for its price point, but it isn't perfect by any means.
This Power Disk system helps to operate smoothly and can be adjusted with very fine adjustments, but you still may need to occasionally pull a bit of line to ensure the drag is in action.
The brakes take some time to figure out when you're setting them, but you'll eventually be advanced enough to set them with ease and then use your thumb for finer adjustments.
The overall durability and construction of the reel pieces are also great.
The machined spool is cut with precision and made from aluminum, so it will last through many adventures.
The frame of Abu Garcia Black Max Baitcasting Fishing Reel is also a continuous and durable piece.
Get Learning With This Baitcaster
Some novice anglers who tried out this particular reel said that they found it to be a bit too complicated for them at first, and this assessment could be intimidating for some beginners.
However, just because a reel is difficult to learn doesn't mean it isn't a good option.
Actually, this baitcaster reel does a great job of blending more advanced features with a simple, beginner-focused reel.
Anglers heading to do some surf fishing for the first time in central California, for example, will be able to enjoy just that successfully.
By using this reel, you'll be able to learn more about the tricks of how to use a reel effectively, and that will help you have a better lifelong experience with fishing.
This reel will help you learn how to try different line types, adjust external brakes, and cast effectively.
Alternatives
A similar option with a slightly different gear ratio is the KastKing Spartacus Baitcasting Fishing Reel.
This reel is a great choice for anyone who wants more ball bearings than the basic five in the Black Max.
If you like the idea of the Black Max but want something a little bit more advanced, the Pro Max from Abu Garcia is a great, slightly upgraded option.
Conclusion
The Black Max Baitcasting Reel is a great option that is going to allow you to get out in the surf or on your first cruiser adventure to catch some new fish!
While this reel isn't the be-all-end-all of fishing reels, it is a fantastic choice for novice and intermediate anglers who are looking to learn more about the sport.
If this particular reel from Abu Garcia doesn't fit your needs, though, the slightly more advanced Pro Max from Abu Garcia might be a more desirable option.