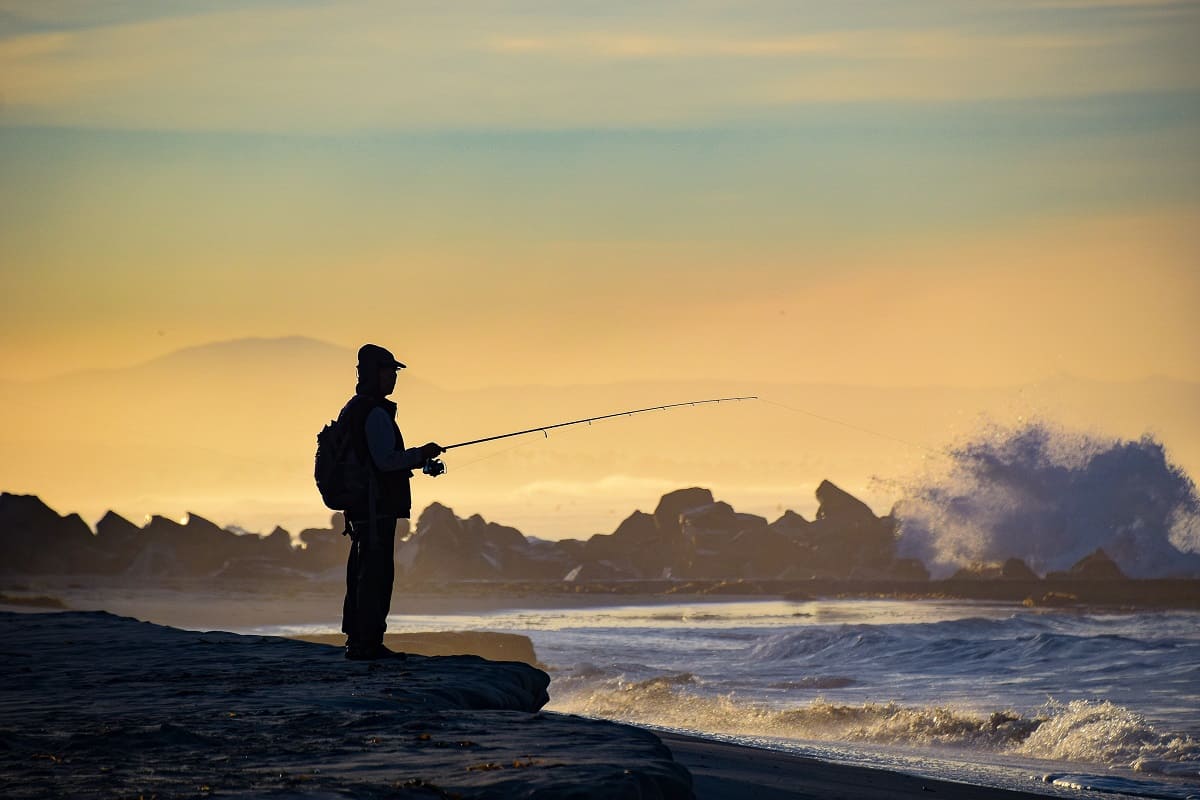 Best Surf Fishing Spots on the Central Coast of California
Any fisherman worth his salt should already be well-acquainted with the sport of surf fishing. Having your feet placed firmly in the sand while the water washes them over provides an exceptionally calming, almost zen-like sensation, even if you don't catch many bites.
Of course, where you choose to plant yourself is an essential part of the preparation and requires as much consideration as your choice of bait, for example. But finding the perfect spot can be difficult, especially if you're in unfamiliar territory.
While we can't speak for the rest of the world, if you're within the vicinity of Central California, we've got some great surf fishing spots that you should definitely mark on your map for when you embark on your next trip. We'll do our best to keep these entries brief on the off-chance that you're already on your way and need to find a spot quickly. Without any further ado, let's take a look at five of the best surf fishing spots in Central California.
What are the best places to go Surf Fishing on Californias' Central Coast ?
These are some of the best places to go Surf Fishing on the coast of Central California.
Cambria.
Cayucos.
Morro Bay.
Oceano Dunes.
Rancho Guadalupe Dunes Preserve.
Best Surf Fishing Spots in Central Coast of California
Cambria
Cambria is a charming and quaint seaside village, located midway between Los Angeles and San Francisco, along Highway 1. It's the perfect spot to indulge in any of your adventurous desires, where the pines meet the sea and where fun meets relaxation. It's a place that has it all and is quite possibly one of the most desirable holiday retreats in California as a whole, full of noteworthy attractions and historical monuments.
It's also one of the best surf fishing spots in Central California thanks to its location, right on the coastline. The beach enjoys some great high tides, meaning you can be sure to come away with at least a few good bites.
Of course, this is a resort village, and any visitors will need to register in order to secure a spot. For your next holiday, be sure to book a visit to this lovely town, and bring along your own bait and tackle so you can catch a few bites!
Cayucos
Much like Cambria, Cayucos is both charming in its size and character. The town is located in San Luis Obispo County and has an extensive coastline, home to Cayucos State Beach. It's commonly been described as one of the last historic beach towns in California, and visiting the place feels a lot like stepping back in time.
Small-town Americana meets the Old West makes for a beach resort filled with things to do. This is one of those places where you go to escape the pressure and stress of the rest of the world, which should sound ideal for fishermen who would like to enjoy a little peace and quiet while trying to catch the surf.
Besides fishing, there's plenty of other things to do in Cayucos. You could visit any one of the nine historic murals located in the town, take a hike, go surfing, or even plan ahead to go to any of the town's festivals.
Regardless of how you choose to occupy yourself, there's something for everyone here.
Morro Bay
If Cayucos wasn't enough for you, then you might fancy taking a trip to one of the towns just up the beach, specifically Morro Bay. Much like every other entry on this list, this is another one of those idyllic spots to plant your feet, rich in history and activities to occupy yourself with.
Also, like every other entry on our list, Morro Bay is a great spot for surf fishers to cast their lines. It's home to the ancient and awe-inspiring Morro Rock, a volcanic mound located in the Morro Bay State Park, which is also home to lagoons, trails, and a saltwater marsh. This is the place for the prospective fishermen who are looking for something a little more rugged, in contrast to Cayucos' more tempered cultural climate.
That's not to say you can't enjoy a little downtime. You can kick your feet up at any of the city's local water-holes and enjoy some more peaceful activities such as strolling along the beach at sunrise or sunset and zen-inspiring hikes.
Oceano Dunes
The Oceano Dunes SVRA (State Vehicular Recreation Area) is home to many outdoor activities, as the name implies, including surf fishing. If you weren't particularly tickled by any of our previous entries, then perhaps a trip to Pismo Beach would be a better fit.
Like all the others, this is a place you would go to get away, but rather than hunkering down in some charming seaside village, Oceano Dunes invites you to camp within its vicinity. As such, you'll be doing plenty of exploring and tailgating, so be prepared to roll up your sleeves and take off your shoes.
You'll need to adhere to some general vehicular safety tips, but other than that, nothing is stopping you from blazing the trails of Oceano Dunes.
Rancho Guadalupe Dunes Preserve
Finally, our last entry is not entirely dissimilar to the previous one. In fact, other than their location, there's very little separating the two. This is another place you'd go to escape all that urbanization and reconnect with nature.
Rancho Guadalupe features 500-foot high dunes, making them the tallest along the West Coast. This makes the entire area not only rich in natural beauty but also ecologically significant. The natural beauty and majesty is something to behold, and we'd recommend this spot highly if you're the adventurous sort.
You're also welcome to fish anywhere along the beach.
Final Thoughts
That was our list for the best surf fishing spots in Central Coast of California. We tried to cover all of our bases and cater to every sort of fishermen, from the peaceful and accommodating type to the rugged and adventurous sort. Regardless, we're sure you'll enjoy the sights and sounds of any of these lovely places, and that you'll come away with more than a few bites in your bucket. Happy fishin' - we hope you catch plenty of the best that there is!