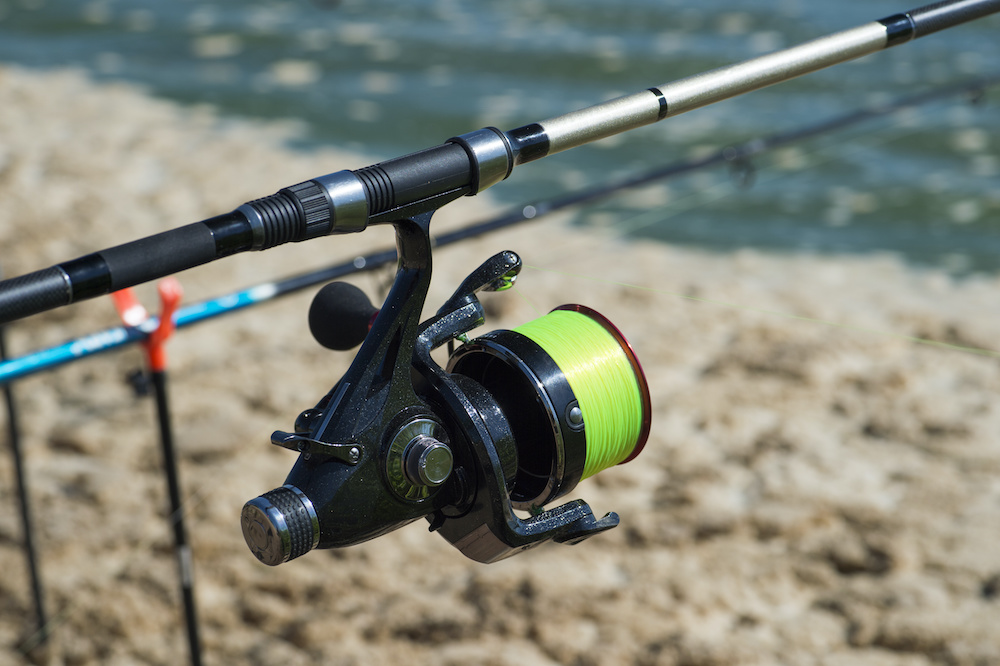 Penn Battle II Spinning Fishing Reel Review
Saltwater spinning reels and gear, in general, can be very expensive.
Their price can be intimidating for people who are new to the sport, and it can be hard to know where it is worth it to spend your money when there is such a wide variety of options.
For those who are either looking to buy their first saltwater spinning reel or those who want to upgrade from the beginner basics, it's best to choose a high-quality all-around reel.
A reel that is well-priced but durable can be used for years to come as you gain more experience.
The Penn Battle II Spinning Fishing Reel line is often considered one of the best all-around saltwater lines, so let's take a closer look to find out if this holds true.
Who Is This Product For?
The reel is usually considered to be mid-tier in terms of quality, price, and features, so it is an excellent option for those who are either new to saltwater fishing or those who have tried fishing a few times and ready to improve their gear.
Additionally, this is a great reel if you are OK with a bit of weight since this is not the lightest reel around.
If you want a fully sealed reel, though, this is not the right choice since it is only sealed partially, and you will need to clean it thoroughly cleaned if submerged.
What's Included?
This reel does not include anything except for the reel itself.
You will need to rig it with the appropriate line and rod to suit your needs.
Overview of Features
Now that we know who this reel is best for, let's break down some of the features that it comes equipped with so that you can decide if this particular spinning reel is going to work for your needs.
This spinning reel has six different model options depending on the size of the reel that you want to use.
Penn has equipped this reel with a durable full metal body, rotor, and side plate, which add to the weight of the reel but ensure that it can withstand heavy, frequent use while fishing for big ones.
Similarly, the bail wire is made from heavy-duty aluminum that will not easily fail or warp.
The reel is also set up with high-quality drag washers to smooth out your experience, as well as an anti-reverse system to help eliminate any back play.
This spinning reel is an updated version of the Battle spinning reel, and Penn has made sure to make this new version better resistant to corrosion.
The ball bearings are now stainless steel and will withstand corrosion better.
The paint has also been updated to prevent peeling.
Avoiding Wind Knots
One problem that some anglers had while using this spinning reel was wind knots, and those are unfortunately a possibility when using this type of spinning reel.
With the Battle II reel, in particular, many have found success avoiding knots by ensuring that they do not fully wind their reel.
Additionally, make sure you check the capacity markings on the spool when you are winding.
Another option with this reel is to set the bail manually rather than using the handle; this seems to reduce knot occurrences.
For more tips to avoid knots, check out this video:
Alternatives
If you're ready to move to something slightly more advanced than the Battle II, the Spinfisher VI Spinning from Penn is another quality option at an affordable price point.
Those who want to move to a higher tier of spinning reel altogether might find the Penn Fathom Lever Drag to be an excellent fit for their needs.
If none of these reels suit you, try browsing all of Penn's lines to see what does jump out at you; they are a high-quality brand with many different types of reels on the market today.
Conclusion
The Penn Battle II Spinning Fishing Reel is a great mid-tier fishing reel that was a great addition to Penn's line of products.
Penn took the feedback that they received on the original Battle spinning reel to update this classic reel into a more powerful, durable, and effective spinning reel that most will find to be a great choice.
That is why it is so highly recommended as a great all-around option.
However, advanced anglers who want to invest in even more power are likely to be happier with something like the Penn Fathom Lever Drag instead of this mid-tier option.