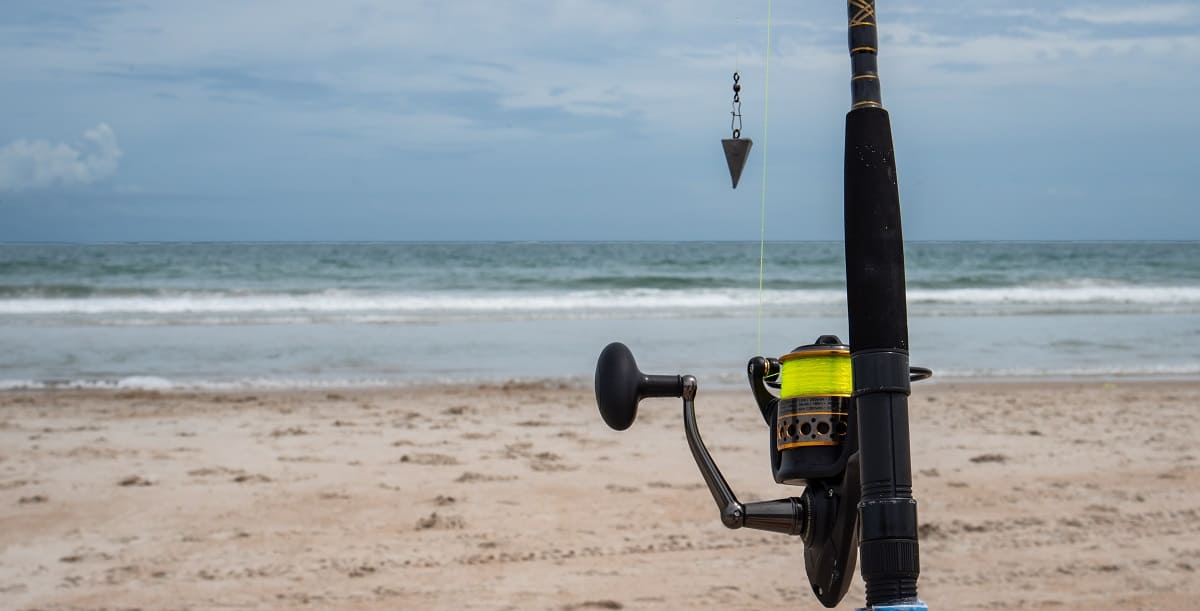 Best Lines for Surf Fishing of 2021
It is always important to have the right fishing line when you want to do your fishing from the shore. That is why you need only the best type of fishing lines to get that fish ashore without too much trouble and loss.
We made a list of the best line for surf fishing options out there to provide you the ultimate experience of surf fishing. Go with us through the features in this review to see what they have to offer.
Comparison Chart
Berkley Trilene Big Game
KastKing FluoroKote Fishing Line
Stren High Impact Monofilament Fishing Line
Power Pro Spectra Fiber Braided Fishing Line
Enature Braided Fishing Line
Surf Fishing Lines Reviews
Berkley Trilene Big Game Fishing Line
This durable fishing line will give you a fighting chance for when you get a bite from a big one.
Review
If you are looking for a line that will provide you with power and the chance to get that large fish, this is it. It comes with quite a high breaking point included, so it will take a long time before the line will snap.
It is also ideal to use where there are many objects like rocks or other man-made structures. This is possible with the high abrasion resistance you get with this big game monofilament fishing line provided by Berkley.
This line's strong and durable construction will help it not break too easily while fighting a fish. It is also not too pricey, so more people out there can afford this line and enjoy the benefits.
However, this fishing line comes with a lot of memory, so it might be a bit too curly for your liking.
KastKing FluoroKote Fishing Line
This line is great for various fishing applications, especially for top fishing thanks to the invisibility option it provides for the surf fisherman.
Review
The fishing line comes with a 100 percent fluorescent coating included to provide you with a high invisibility capability of the line. This means you can use it for many different applications, making it a versatile fishing line.
It also does not come with a lot of memory included, so it won't cause the line to be curly. You won't have to worry about bird nests in your line. This will also help to get more control with your line and free spooling when you need it.
With quite a high breaking point included with this line, you can easily take out that small and medium-sized fish. With low absorption, the line will sink much faster, and it is quite sensitive to give you a lot of feedback.
Unfortunately, this nice fishing line may tend to over spool a bit and cause some problems for the beginners out there.
Stren High Impact Monofilament Fishing Line
This very strong fishing line will provide you with the ultimate fishing experience to improve your overall fishing skill and display.
Review
This is a fishing line that comes with high strength and durability to get the larger fish in the net. It does not come with a high price tag attached to it to make it easy for those who work with a tight budget.
You also have many different colors of fishing line to choose from to improve your range of color selections. All the colors of this great fishing line come with a transparent option to make them invisible while they are in the water.
With the high shock resistance included, you will have a good chance to keep that bigger fish from getting away. The overall toughness of the line makes it suitable for offshore fishing as well as for surf fishing.
This fishing line has one not so great feature, and that is it will easily tangle, thus causing some problems for your line.
Power Pro Spectra Fiber Braided Fishing Line
With the smooth casting action you will have with this braided fishing line, you will not easily go back to other types of lines.
Review
This fishing line from PowerPro is reasonably strong and will last for a long time and many hours of happy fishing. You can also spool it directly from the box to keep the line inside the box protected from unnecessary exposure and damage.
With a built-in cutter in the box, you can easily cut the line when you need to do it without carrying too many tools around. It also comes with much higher strength with a thinner diameter, making the line much lighter but still strong enough.
The very low stretch you have with this line makes it very sensitive to provide you with a lot of feedback while fishing. It also comes with a very high abrasion resistance, making it suitable even when there are many rocks.
However, this fishing line will start to change color after only one day of use, and it may knot a bit too easily.
Enature Braided Fishing Line
This is a strong fishing line that will provide you with a very long casting distance to improve the versatility of your skill.
Review
The low stretch capability of this line makes it suitable to be used for a wide range of fishing applications. It will also make the line far more sensitive to give a lot of feedback about what is happening.
With the very strong knot strength, this line will not easily come loose. This simply means no lead and hook losses, as well as losing your expensive bait where it cannot be retrieved.
Composed of very strong and durable Polyethylene fiber, this line is stronger than most lines out there, meaning you will not have that many breakages, enabling you to win most of those prized fish! However, this fishing will easily lose its color after only a short time of use.
FINAL VERDICT
The winner in this line-up is the 8-strand braided fishing line from Enature with its very high breaking strength and sensitivity. It is also ideal to use while fishing from the shore thanks to its high abrasive resistance.
In second place, we have the Berkley Trilene big game fishing line with its high shock resistance for larger flash. This line will give you the chance to take out even the larger fish without losing the fight.