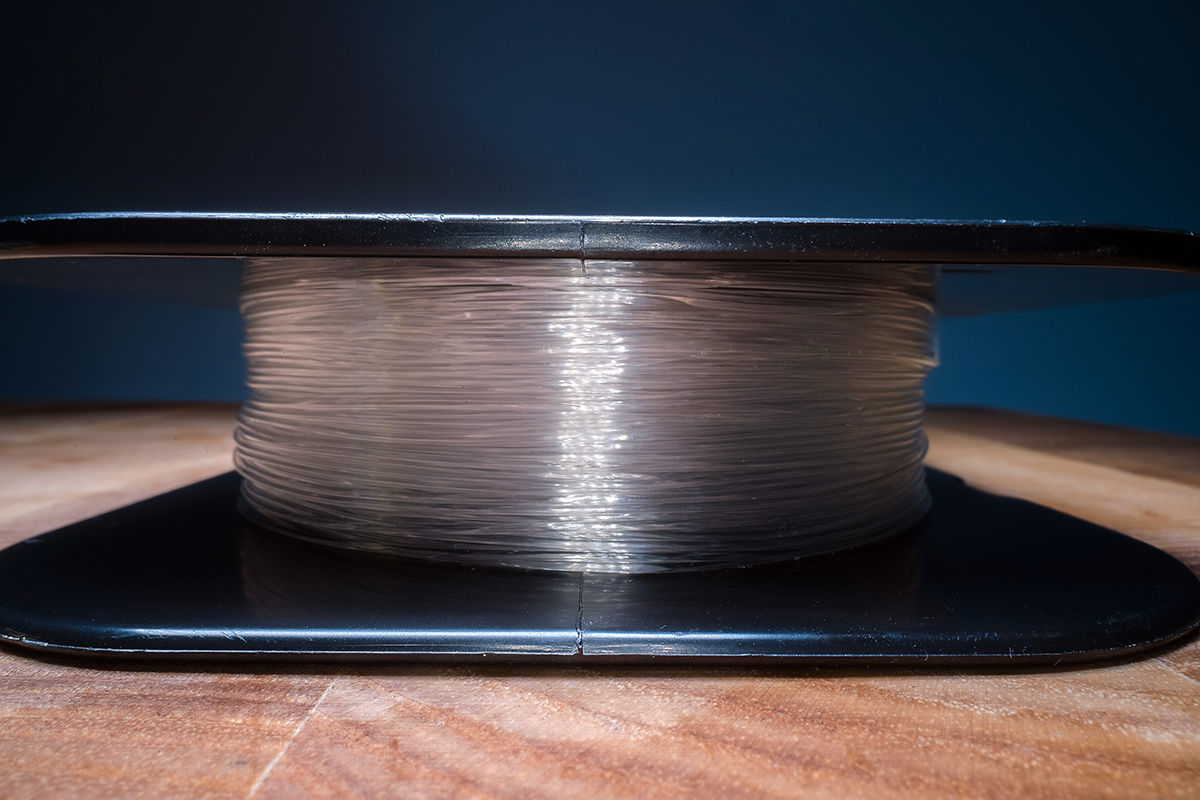 Best Fishing Lines For Large Fish of 2021
From finding the right tackle box and the right bait to choosing extra accessories like fish finders and a reel and rod, all of it is important when building your fishing kit. Every choice can play a part in the success of your fishing excursion, especially if you're looking to catch the big one.
Every piece is important, and that includes the fishing line. There are a lot of different types of fishing lines, from monofilament to braid to fluorocarbon, so choosing the right one can be very difficult. Below are a few options that we think are some of the best fishing lines for large fish out there today.
Comparison Chart
Berkley Trilene Big Game, Clear, 20 Pound Test-2600 Yard
Berkley Vanish Fluorocarbon Fishing Line & Leader Material (All Models & Sizes)
KastKing Premium Monofilament Fishing Line, Ice Clear,300Yds,10LB
SPIDERWIRE Stealth Superline Fishing Line, Pink Camo, 10/4 Pound Test-300 Yard
POWER PRO Spectra Fiber Braided Fishing Line, Moss Green, 150YD/10LB
Fishing Lines for Large Fish Reviews
Berkley Trilene Monofilament Line
The first spool we're going to look at is from one of the big names in fishing Berkeley, and it is a Trilene monofilament fishing line.
Available in multiple lengths and colors
Line weight: 20 pounds
Breaking strength: 20 pounds
Controlled stretch
Extra durable and abrasion-resistant
There is no doubt when you buy anything from Berkeley that you are getting one of the top line options as it is one of the bigger names in fishing gear. This particular line is crafted for larger fish, which means it uses more durable and sensitive monofilament. On top of that, the high-quality construction of the line helps improve casting and control, which is always a good thing.
That being said, there is one big flaw that we think you should be aware of, and that is that this line does have a lot of memory. This means it may take longer to unspool and could potentially become tangled.
Berkley Fluorocarbon Line
Our next entry is also from Berkeley, but instead of monofilament, it is crafted with fluorocarbon. Crafted with a unique ability to change colors in the water, this option is great for anyone preferring a virtually invisible line.
Crafted in 100% fluorocarbon
Resistant to abrasion
Non-absorbing
Anti-shock
There is a lot we love about this vanishing fluorocarbon line from Berkeley. From its flexible, durable construction, which helps repel abrasions and absorb shock, to its color-changing capabilities, this fishing line is a perfect have for just about any fishing event. But of the two things we discussed, the one that we think makes this line stand out is the changing of the colors. This allows the line to sit on top of the water without attracting the fish, which will improve the results overall.
The line is a great leader and is easy to tie knots in; however, it is not a great fit for every type of fishing. For those that enjoy surfcasting, the intensity of the waves may be too much for the line, and you may find that the line snaps easier.
KastKing Premium Monofilament Line
When you're dealing with large fish, you need something that can handle the strength of the hit that they're going to place on the bait. That is why we think KastKing's parallel roll track mono line is a good fit for this list.
Comes in six colors
Premium nylon monofilament
Paralleled roll tract technology
Abrasion-resistant low absorption
Low stretch
The next line we're looking at remains super durable, and this combination makes it great for improved casting capabilities. The durability also helps increase the versatility and strength of the line. Together, this gives the line a faster cut when in the water and the ability to hold knots better.
Though the line is super versatile and can be used in many scenarios, it is not well suited for all fishing scenarios. For those that like to surf fish, it is not strong enough to handle the currents or waves.
SpiderWire Stealth Braid Line
The following fishing line we're looking at is a braided line style that is crafted to be versatile and durable for a wide variety of fishing scenarios.
Comes in multiple colors and breaking strengths
Braided fishing line
Color lock technology
Ultrasensitive
Reduces noise
No stretch
With this braided line, you get an ultrasensitive and lightweight option that comes with a lot of great features. For us, we really love the fact that it comes in a wide range of colors, and those colors are designed to last. Also, by having the ability to choose your colors to match your water clarity, you will improve your chance of reeling in the big one.
Though the braided fishing line does give you many great features and is designed with strength in mind, it cannot stand up to everything. For those that fish in areas with extreme currents or waves, this fishing line is not the right choice for you.
Power Pro Spectra Fiber Line
The last fishing line on our list is also a braided fishing line. However, this model is crafted with special features that make it stand out from other variations of this style of fishing line.
Available in multiple colors
Braided fishing line design
Breaking strength: 5 pounds
Spectra fiber with enhanced body technology
Built-in cutter
Arbor tape included
Power Pro Spectra fiber braided fishing line uses a patented technology to assist in making your casting smoother in many different conditions. That, coupled with the resistance of the line when it comes to wind tangling thanks to the no memory design, aids in making the accuracy and distance capabilities of this line better than many other options.
On top of that, thanks to the braided design, there's no stretch, and your response time to the fish will be quicker.
The fishing line is versatile in many different ways when it comes to environment and casting styles. But even with this versatility, it still has its limitations. When it comes to fishing styles, it is really best only for jigging.
Final Thoughts
We chose several types of fishing lines so that no matter if you prefer monofilament, braid, or fluorocarbon, you have an idea of which one is the best on the market when it comes to catching large fish. Taking an in-depth look at these fishing lines has hopefully helped you narrow down your selection.