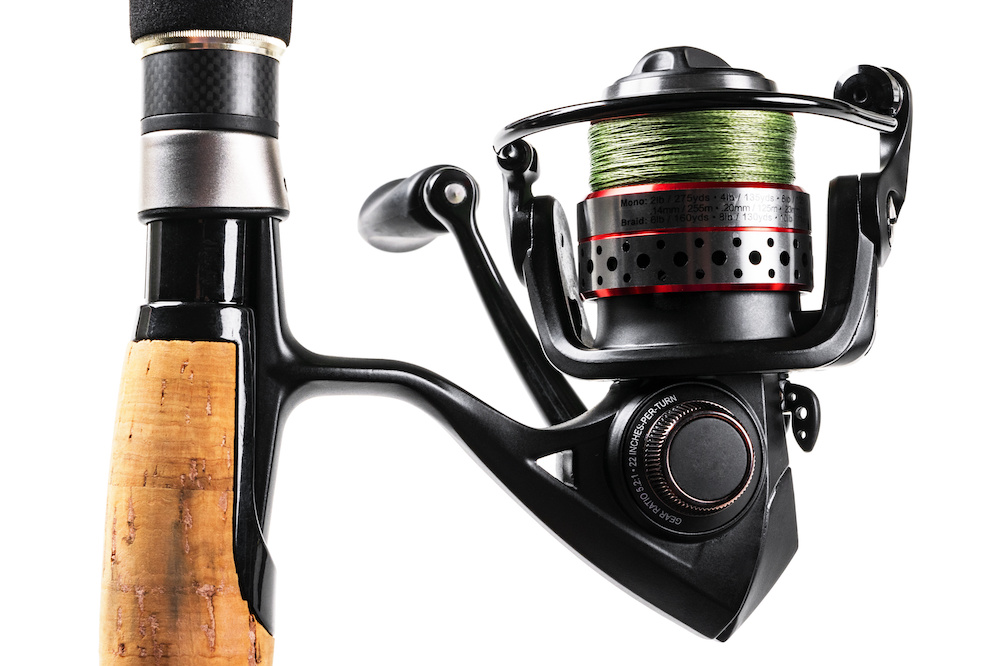 Daiwa Bg Spinning Reel Review
Choosing the right reel can be a fun but time-consuming process, and there are hundreds of different reels to choose from, plus many great options among all of the reels manufactured.
Daiwa has been known as one of the best spinning reel manufacturers for some time.
Does their Bg Spinning Reel line up with their typical standards?
Today, we take a closer look at this saltwater-friendly spinning reel to find out if it is going to be the right choice for your needs.
Daiwa Bg Spinning Reel
The Daiwa Bg Spinning Reel is a well-priced spinning reel made for saltwater uses but can also be used by bass anglers and other fishers.
It's known for its balance of durability and technology, but is that enough?
Who Is This Product For?
The Daiwa Bg Spinning Reel is an excellent choice for saltwater adventurers who want a durable, powerful, and affordable reel to take with them on their adventures.
By choosing the right reel size from the Bg line, these reels are also great for freshwater, surf, and other types of fishing, depending on what your preferences are.
Anyone who wants a rod that balances prize with features will be happy with this spinning reel.
That said, these spinning reels are not a great choice for anyone looking for something tailored to freshwater fishing since the features and design are geared towards saltwater conditions, but it is a good option for those who like to do a little bit of both.
What's Included?
Nothing is included with the Daiwa Bg Spinning Reel except the reel itself, so you will need to get an appropriate pole and line.
Overview of Features
The Daiwa Bg Spinning Reel has a black anodized aluminum body and side cover, and these are what keeps the gear and technology of the reel protected from environmental damages.
This reel has high-quality parts, and it is known for being able to stand up to years of regular saltwater use.
The ABS spool for this reel is set up so that you aren't stuck with a dead fishing line and so that you can cast with less friction than in comparable reels.
The swept spool simply makes it easier to prevent loops and winds so that your casting system, as well as your retrieve, are not affected.
The line of BG reels from Daiwa are also known for their seven-bearing drive system.
The reel also has an anti-reverse system or a dual anti-reverse system depending on what size reel is selected.
Finally, every sized reel in the BG line has an oversized Digigear System, which helps to ensure you get increased torque and more power from your gear for many trips to come.
When all of these features and systems are combined, you end up with great saltwater reel that creates fast retrieve, a smooth feel, and overall easy-to-enjoy fishing experience.
The Benefits of Daiwa's Digigear
The features of the Bg line reels all have the great Digigear System from Daiwa implemented in some way.
This system can make a big difference while fishing, and it's not something to be overlooked.
Essentially, this system ensures that the gear, bearings, and other internal parts are cut to such a precise degree that they will fit together perfectly.
Such a great fit means you'll have an ultra-smooth experience while using the spinning reels, and that could revolutionize your fishing game.
This system also helps to improve the overall power of the reel's setup.
Alternatives
If the Daiwa Bg isn't for you and you are willing to spend a bit more, the Penn Spinfisher VI Spinning Saltwater Reel is a great alternative option that changes up the specific features while still providing a great experience.
Conclusion
As you can see, the Daiwa Bg Spinning Reel line offers a great amount of power, technology, and versatility to the fisher without having to spend too much.
This line of reels offers a reliable and durable product that you might find to fit your fishing style.
If, however, it isn't the right fit for you, trying out the Penn Spinfisher VI Spinning Saltwater Reel will give you a chance to try out a different set of features.
Regardless of what type of spinning reel you end up taking to the ocean with you, remember that maintenance is a key part of ensuring that your gear works for more than one trip!
Rinse things off and maintain them properly, and you'll be a happier fisher.