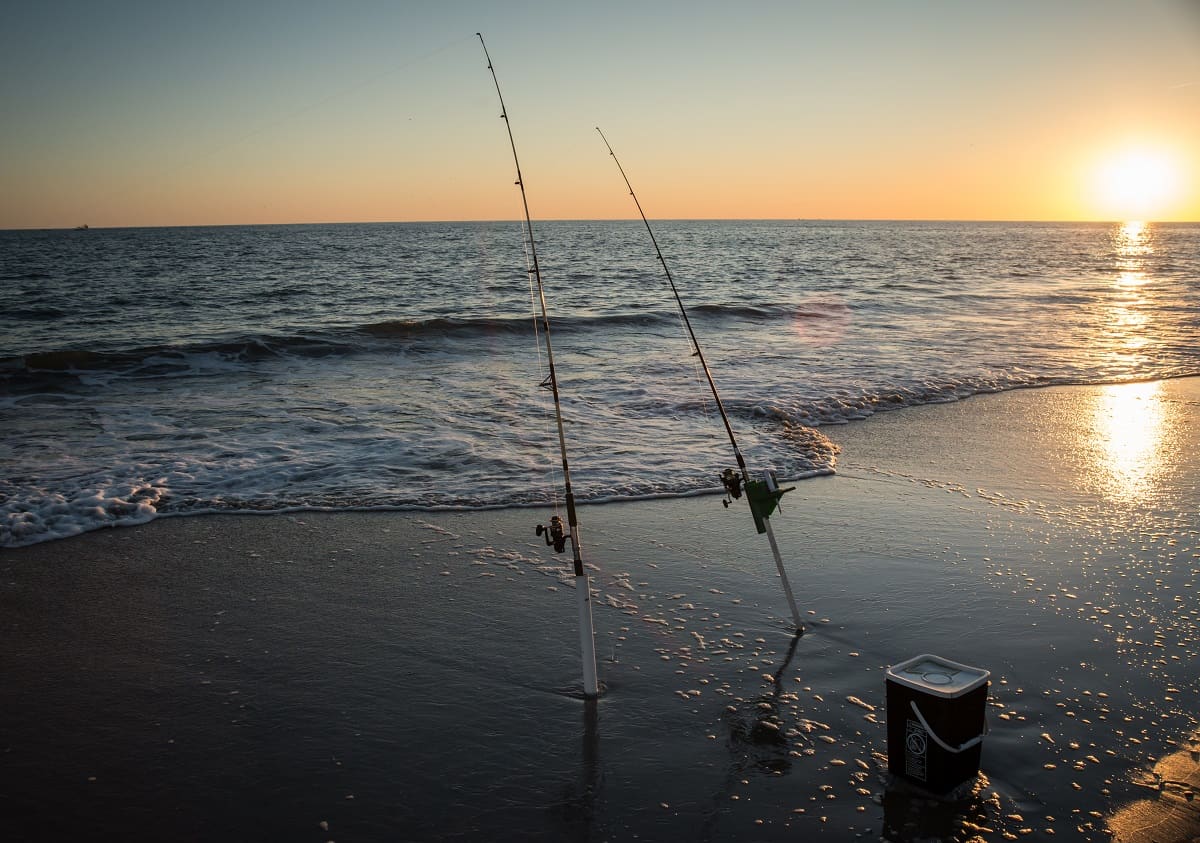 The Most Exciting Surf Fishing Rod and Reel Combination to Buy in 2021
You can't be successful on your surf fishing spree if you don't have the best surf fishing rod and reel combo. This will be a crucial toolset in angling unless you want to break out the fishing net. It allows you to enjoy the adventure of catching that tasty fish at a distance using different lures and baits.
For you to have a realistic chance of success from surf fishing, you need some gear explicitly designed for the task. Identifying the best rod and reel combo can be tricky, but this review can help narrow down your options.
Comparison Chart
PENN Battle II Combo
PLUSINNO Fishing Rod and Reel Combo
KastKing Centron Spinning Combo
Best Surf Fishing Rod and Reel Combo Reviews
Here, we look at the top three options for the best reels and rod combo. You'll be happy to know that the available options won't disappoint.
PENN Battle II Combo
As an angler, you know how difficult it can be to choose among multiples of different rods and reels. You can eliminate this hassle by going for a beach-ready rod and reel. This is where the PENN Battle II combo comes in to save the day.
Review
The gear is the perfect fishing tool with the length and qualities you need. PENN Battle II Combo has a full metal body, rotor, and side plates. The Versa-Drag bearing system is made of stainless steel and carbon for durability and strength.
The combo is ultra-responsive and delivers the right mix of strength and sensitivity. For optimum performance, the drag washers are adequately greased.
The rod is made from graphite composite and crafted with aluminum oxide to enhance its durability. Although it's not the lightest reel you can find, it has a lot to offer. It holds up well and withstands salty conditions without showing signs of wear and tear.
You can choose from the variety of rod sizes available, ranging from 6'6" to 10.' The reel is also compatible with monofilament or braided line.
PLUSINNO Fishing Rod and Reel Combo
The PLUSINNO Combo is the perfect gift to a father, son, husband, or lover who loves surf fishing. Although the package doesn't come with lures or lines, the reel and rod are the perfect match.
Review
The rod is made for durability out of fiberglass and carbon fiber. This blend of materials makes it resistant to breakage and damage. Saltwater battles can be challenging, and that's why the responsive gear is designed with an anti-reverse function.
The stainless steel reel seat features a hood to protect it from the salt that causes corrosion. It's also equipped with an EVA grip for comfort and balance as you fish. You should note that the gear's power is average. It should enable you to draw average-size catches from the water with ease.
The PLUSINNO combo is an excellent choice for anglers who want to get the most out of their adventure. However, for its price, it could do better with some extra sensitivity to it. It casts short distances, but this should not prevent you from reaching your goals.
KastKing Centron Spinning Combo
For a lightweight and sensitive rod and reel combo, go for the KastKing Centron Spinning Reel. It delivers exceptional value and performance for all users.
Review
The Kastking Centron is one of the best combos you'll find on the market. It's a perfect fit for anglers of all skill levels. The rod comes in two sizes, one 6 inches and the other 8 inches for convenience, depending on your target size.
The design of the rod takes into account your comfort when using it. It's enhanced with EVA handles contoured for a maximum grip when fishing.
The Centron spinning reel is the best fit for the rod. Its premium O-ring insert works well with braided or mono lines. The stainless steel frame is lightweight to keep the rod blank balanced.
With this Kastking combo, you can conveniently and effectively catch striped bass, catfish, blue fill, and crappie. However, the reel's design is not always responsive and may sometimes fail to lock well into the clamps. This doesn't hinder the overall performance of the combo but may cause some minor nuisance.
FINAL VERDICT
When purchasing a rod and reel combo, you want to get the best out of your investment. The product you settle for should deliver exceptional performance in helping you reel in some big catches.
The task of searching for the best surf fishing rod and reel combo can be demanding. With the top selections reviewed here, your search should be simpler. Ideally, it's vital to compare several options to identify the right one for you.
Take the time to carefully consider the one that best suits your needs. You'll be in for an adventure of a lifetime in surf fishing when you find the right combo.