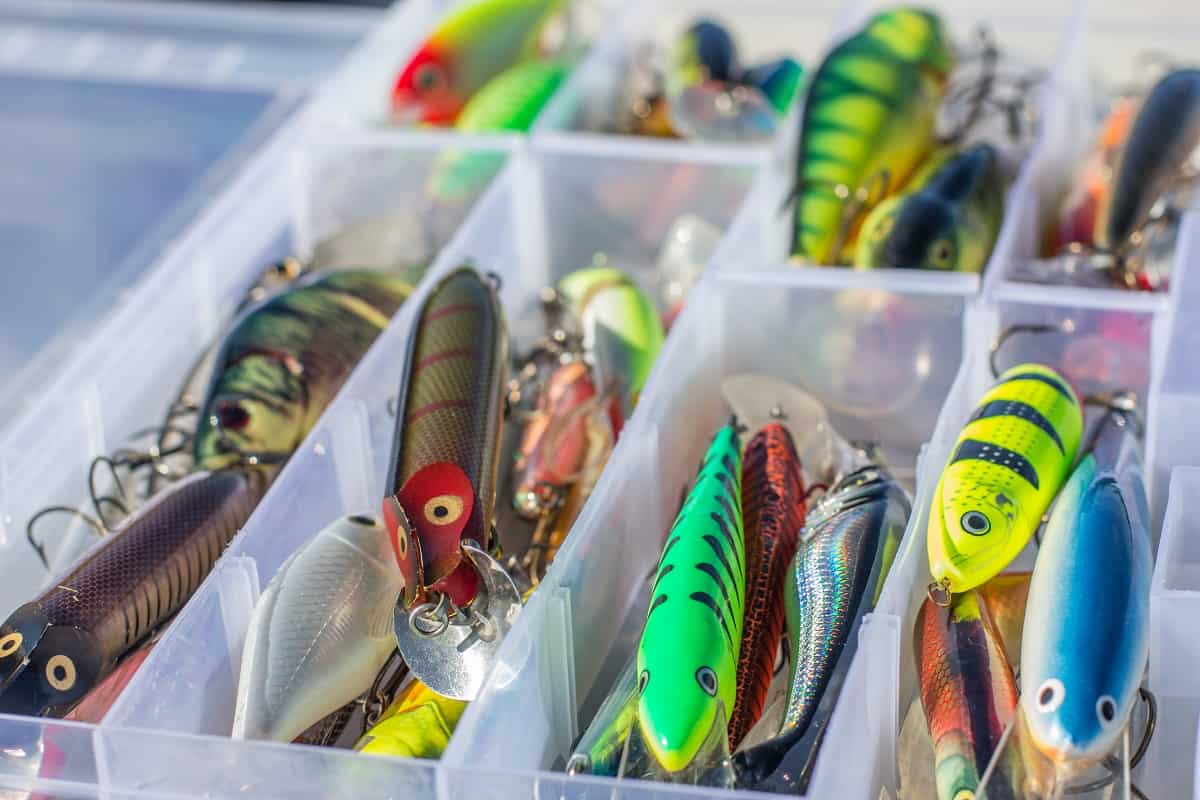 Best Surf Fishing Lures: Top Picks for 2021
When you are looking to do some surf fishing, you need to have the right lures for catching the right types and sizes of fish. In this review, we will take a closer look at some of the best lures that can be used for just that.Read the following reviews, and if you would like similar comparisons from another source feel free to visit FishingLureMart, which is owned by a fellow fishing enthusiast who loves sharing all he knows about this sport.
These lure types will help make your fishing experience more fun without the disappointment of not catching anything. So keep on reading if you want to know what the best surf fishing lures can do for your surf fishing experience.
Comparison Chart
Acme Kastmaster Fishing Lure
Cotton Cordell Pencil Popper Topwater Fishing Lure
Spro Bucktail Jig-Pack
Berkley GAPSM4-CH Gulp! Alive! Swimming Mullet
Lucky Craft Fishing Lure Flash Minnow
Best Surf Fishing Lures Reviews
Acme Kastmaster Fishing Lure
This lure is designed by masters of lure-making, Acme, who have been in the lure business for many years to help get the job done.
Review
Because of this lure's aerodynamic design, you will be able to cast much further and more accurately. This is because of the bullet shape design that makes it fly through the air with very little wind resistance.
It is also made from solid brass materials to make it last much longer so it will not easily break while you are using it. The lure will also retain its original looks even after many uses in saltwater, staying useful for longer.
It can also be used to catch a wide variety of fresh and saltwater species to further improve your fisherman skills. This lure comes in a wide range of colors to choose from for your convenience.
However, they are tested for 10 to 15 pounds sizes and might not be very useful for the larger fish.
Cotton Cordell Pencil Popper Topwater Fishing Lure
With this lure's unique design, you will be able to cast far and accurately for a great fishing experience.
Review
The design of this lure provided by Cotton Cordell makes it easy to cast far in any type of weather. This is great for the entry-level fishermen who need help to boost their skills and experience, and it will also do wonders for their confidence.
The topwater design of the lure also helps to make the walk the dog technique very easy to apply. This means you will be able to lure larger fish to the bait to help you catch that big one you are looking for.
The weighted tail end will also help to boost your casting much further and more accurately. This feature will help to improve potent action, creating much more movement on the top of the water surface.
The main feature that causes it to be great is why you can only use it as topwater bait.
Spro Bucktail Jig-Pack
This very high-quality lure provided by Spro Fishing makes use of the best technology to enhance your fishing experience and catch rate.
Review
The lure comes with a natural gliding action to fool fish into thinking it is just another fish in the water. This feature will help to greatly improve your fishing experience and your catch rate, which makes it ideal for beginners.
Equipped with a very strong Gamakatsu hook, it will provide you with peace of mind that your hook will not break. It is not good for the fisherman when the hook breaks while you are fighting to get that fish reeled in.
With the strong and durable construction of the lure, you can easily use it over and over again to catch fish. The unique placement of the eye and the shape of the lure makes it look like a real fish gliding in the water.
You only get one piece in the packet when you buy this, and it is also only available in one color.
Berkley GAPSM4-CH Gulp! Alive! Swimming Mullet
The natural head and body design and the movements this lure creates in the water makes it the ideal replacement for live bait.
Review
This lure from Berkley can easily be used in both fresh and saltwater for a more extraordinary fishing experience for beginners and experts. You can easily use this bait for all your surf fishing expeditions for much better fishing fun.
The unique design of the tail provides lots of action from your lure to catch the attention of all fish. Only small movements are needed to make it dance like real small fish in the water, increasing your catch rate quite drastically.
There is a wide range of colors to choose from, so you can easily experiment to see what colors are the most popular. It also includes a special scent to help improve your fishing experience and lure the fish with the smell.
Unfortunately, you do not get any hooks included when you buy this lure, so you need to add your own.
Pros
Lucky Craft Fishing Lure Flash Minnow
If you are looking for a lure that will help you increase not just your catch rate but also catch sizes, this is the one.
Review
The lure creates smooth action while it is in the water to provide great natural actions to attract fish. This means your catch rate may improve drastically, making you a great fisherman out there on the water.
It will also help you to catch a wide range of species to improve your fish catching skills and give you a better experience. After casting, it will remain wobbling in the water, giving off a vibration that will very effectively lure the fish.
This bait will fool the fish it attracts into believing it is real live bait, causing all sizes and types of fish to catch it. This is good for the entry-level fisherman as well as for the expert who loves to bring home larger catches.
Unfortunately, this lure from Lucky craft is lightweight and may cause you not to cast it very far, especially on windy days.
FINAL VERDICT
The winner in this lineup is the Lucky Craft Fish lure that will help to improve your surf fishing experience quite a lot. It also comes with great features included to make it a great choice for catching a wide range of fish types.
In the number two spot, we have the Spro Fishing bucktail lure with great features included for better fishing options. It also comes with quite a low price tag for those working with a tight budget but still need value for their money.