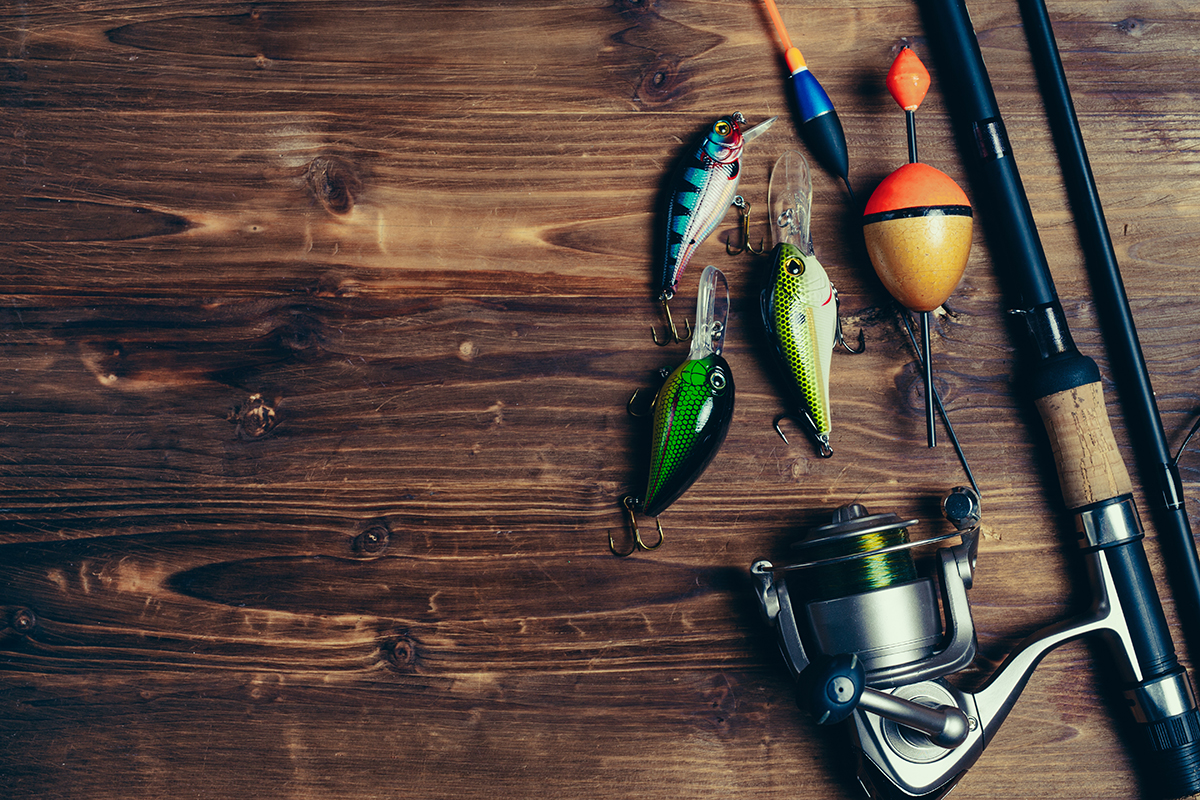 Best Fishing Artificial Bait of 2021? Reviews with Comparisons
Fishing can be a great way to relax after a long hard week of work and to be successful at it, you have to have the right gear. This includes the rod and the reel, but it also includes the bait. There are a lot of choices when it comes to bait. Are you going to go with live bait? Or are you going to go with artificial bait?
If you're looking to go with artificial bait, there are a lot of choices out there that are excellent, and we have pulled together a few of the best fishing artificial bait options on the market today for you. Let's take a look at those now!
Comparison Chart
yishaner 10pcs Fishing Lure 8cm/5.3g Soft Lure Shad Worm Swimbait 
OriGlam 10pcs 3D Artificial Minnow Fishing Lures Baits
14pcs Shrimp Bait Artificial Silicone Soft Baits Luminous Fishing Lure 
DDfishing Rotating Fishing Bait Metal Bionic Artificial Fishing Bait 
Masllutn Fishing Lures for Freshwater, Lifelike Artificial Bass Lures 
Fishing Artificial Bait Reviews
yishaner Shad Worm Swimbait
Our first choice when it comes to artificial bait is a 10-piece fishing lure set. It is a soft lure that comes in multiple colors and it is perfect for many different fishing situations.
Soft lure design
Length: 80mm
Weight: 5.3g
Available in four colors
10-piece set
Life-like
Silicone material
There is a lot to love about this artificial bait as it is very versatile. Though if you ask us, the best use of this is when you're out on the lake trying to get your fill of bass. This swimbait is lightweight, which allows for longer casts, and the design creates a life-like swimming motion as you reel in the lure, which is super enticing to any fish.
It is easy to use and comes in multiple colors, which gives you a variety of options to choose from, but there is still one issue that we feel needs to be addressed.
The biggest downfall for us with this swimbait option is that it comes in only one color per 10-piece set. If it were a mixed bag, it would be more advantageous to the fisherman or woman.
OriGlam Minnow Crankbait
If you're looking for an artificial bait that is good in both salt water and fresh water, then the next option could be a good choice for you. This 10-piece set of 3D artificial minnow lures is bright and well designed to enhance your productivity on the water.
Crafted in bright colors with 3D eyes
High-quality treble hooks
Steel ball built into the tail
Available in10 colors
Length: 9cm
Weight: 8g
10-piece set
Crafted with bright colors and a realistic paint job, this crankbait is one of the best and most versatile options when it comes to any of the choices we're looking at. The design of the artificial bait improves the attraction as it swims through the water mimicking real-life swimming actions.
Its lightweight body is fitted with a built-in steel ball in the tail and is great for both saltwater, freshwater, and multiple fishing styles. It is durable and, due to the low price, a very smart buy.
Though there is a lot to love about this crankbait minnow design, it is in no way perfect. In fact, many people find the hooks slightly dulled when they purchase them. Unfortunately, this means you may have to take extra time to sharpen them, and that may be time you're not willing to spend.
Final Thoughts
So there you have it, some of the best artificial bait options that are out there right now. Each has its pluses and minuses, and in the end, the final decision is yours. We just hope that we have helped you in narrowing down your choices!