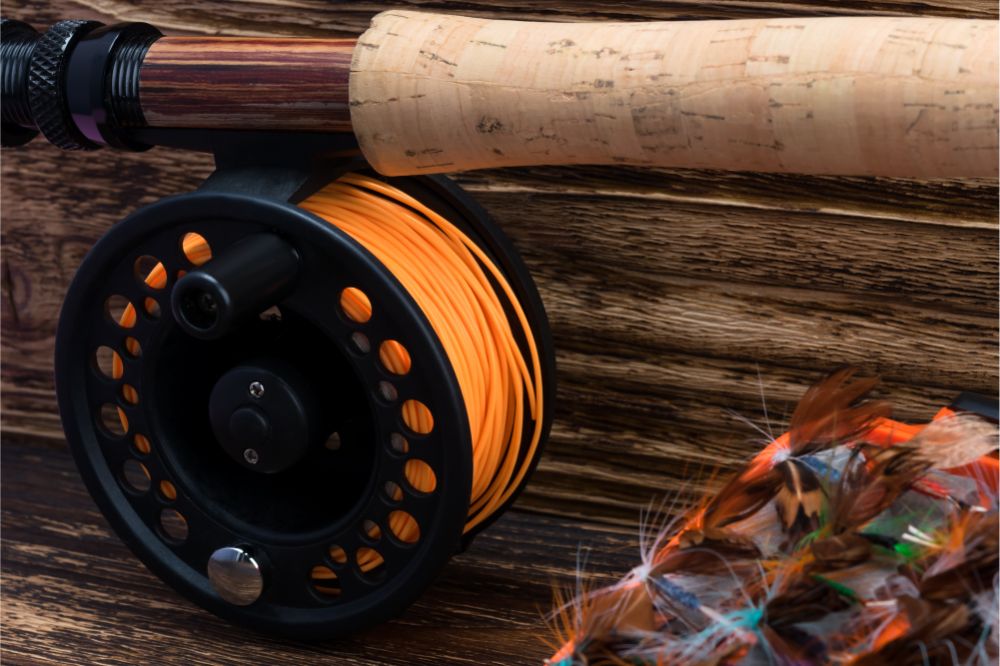 Top Five Surf Fishing Lines for the Species of Fish You Are Targeting
Perhaps the most important piece of equipment you can take with you on your surf fishing trips is your line. It's going to determine the size, weight, and strength of the fish that you can catch, and it's vitally important that you bring the right line for the job.
In this article, I'm going to showcase five of the best surf fishing lines on the market. Each works well for catching a different species of fish, helping you be more effective at achieving your fishing goals and quotas.
Comparison Chart
KastKing SuperPower Braided Fishing Line – Abrasion Resistant Braided Lines – Incredible Superline – Zero Stretch – Smaller Diameter – A Must-Have!
Reaction Tackle Braided Fishing Line Blue Camo 20LB 300yd
Berkley® Trilene® Big Game™, Steel Blue, 15 Pound Test-900 Yard
Braided Fishing Line Abrasion Resistant Superline Zero Stretch&Low Memory Extra Thin Diameter Dark Gray 327Yds,30LB
Calamus Bastion Braided Fishing Line, Yellow, 300 Yds, 40 LB (4 Strands)
Top Five Surf Fishing Lines
KastKing SuperPower Braided Fishing Line
Starting us off is this budget-friendly option from KastKing, which is double-knitted to provide excellent strength while you fight with the toughest of fish. It comes in a variety of colors and sizes, offering you some great customization options.
Review
The great thing about the KastKing SuperPower line is that it boasts a very strong knot strength, thanks to the dynamically incorporated strands which easily allow you to tie a more solid knot. You're even able to tie an improved clinch knot with this line, offering even more strength.
This braided fishing line works best for catching larger, heavier, stronger fish, such as sharks and large trout. It boasts greater abrasion resistance to decrease the likelihood of you losing those big catches. The only major gripe that I have with this line is that it has a loud retrieval.
Reaction Tackle Braided Fishing Line
Next on my list is the braided fishing line from Reaction Tackle, which comes in a wide variety of colors and sizes so that you can choose the one that suits you the best. It's another affordable option, which makes it great for anglers working on a budget.
Review
The Reaction Tackle braided fishing line is extremely strong and is engineered from ultra-high molecular weight polyethylene, which is one of the world's strongest woven fibers. While it is certainly strong, it has a fairly low snapping point and is best used for smaller fish.
This fishing line - which works well in both freshwater and saltwater - offers excellent abrasion resistance, allowing you to fish around obstacles without having to worry about your line becoming worn out. Unfortunately, the Reaction Tackle braided fishing line is quite susceptible to wind knots but other than that, I don't have any issues with it.
Berkley Trilene Big Game Monofilament Fishing Line
If you're on the hunt for a tried and true fishing line that will be able to get the job done without breaking a sweat, then look no further than this monofilament fishing line from Berkley. It is super affordable, and you really get a lot of line for the low price.
Review
The Berkley fishing line is an excellent choice for kayak fishing, since it's not the strongest line in the world, but has some great versatility and abrasion resistance. This makes it excellent for fishing in streams where there are rapids and lots of sharp rocks.
It boasts a shock-resistance controlled stretch that adds a lot of fighting power to the line, and I'm also a big fan of the fact that it comes in a range of different colors for you to choose from. One problem that it does suffer from, however, is that it has quite a high memory.
RIKIMARU Braided Fishing Line
Next up is this braided fishing line from RIKIMARU, which comes in five unique colors so that you can pick the one that works best for you. It has a multi-strand type and is excellent for a variety of fishing situations.
Review
This fishing line from RIKIMARU is incredibly tough and abrasion-resistant, which makes it excellent for catching larger fish such as Bass, Trout, and Tuna. It is made using strong PE materials and is braided at 40 pounds or above so that it can be long-lasting.
It features a zero-stretch material that guarantees excellent strength and smooth speed so that you can increase your catch ratio. Unfortunately, it is prone to bird nesting, which can be quite frustrating to untangle.
Calamus Bastion Braided Fishing Line
Last up is the Calamus Bastion braided fishing line, which is super affordable and highly durable. It comes in a range of bright colors that make it extremely easy to see in the water, so you never have to worry about losing it.
Review
This fishing line is fantastic for those looking for a thin, strong, abrasion-resistant braided line for freshwater and saltwater fishing. I love how affordably priced it is - nor more breaking the bank to get a decent fishing line.
Its durable nature and strong form-factor make it excellent for catching large fish like Sharks and Sturgeon. The only real gripe I have with this line is that it loses its color after a while, but other than that, I have no complaints.
Choosing Your Surf Fishing Line According to Species
Let's take a look at some common surf species and the line that works best for them:
| | | |
| --- | --- | --- |
| Species | Braid (pound test) | Mono (pound test) |
| Striped Bass | 30 - 40 | 20 - 30 |
| Snook | 20 - 30 | 20 - 30 |
| Flounder | 20 - 30 | 15 - 25 |
| Croaker | 15 - 30 | 15 - 25 |
| Surfperch | 15 - 30 | 12 - 20 |
Wrapping Up
Choosing a line based on the type of fish you're going to catch is essential, and I truly hope that I've been able to help with that today. Ensure that you consider the points we have made above and to select the fishing line based on your needs and preferences. Happy fishing, and good luck with your next catch!