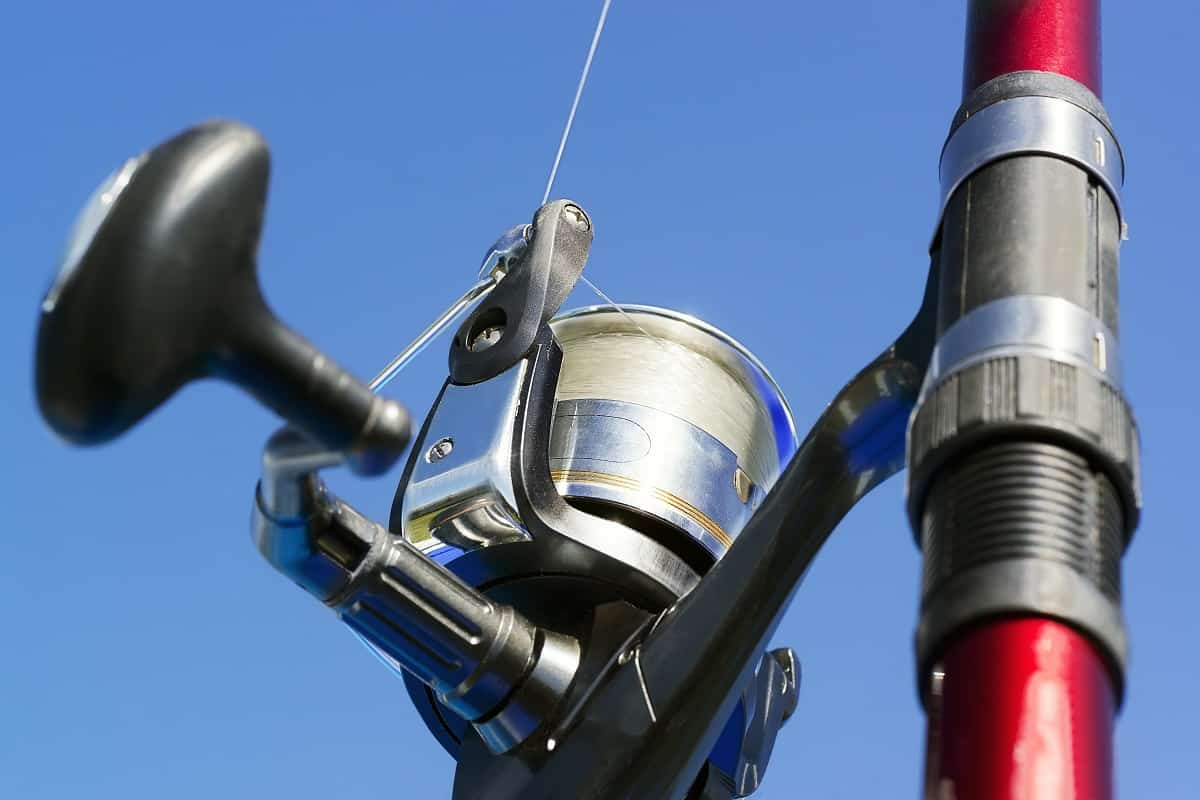 Best Surf Fishing Reels of 2021: Top Recommendations
Surf fishing or any kind of shore fishing are wholly different types of fishing that come with their own challenges. Along with these, it also comes with the need for specialized equipment as you are dealing with different currents and fish as well as elements.
Like with all forms of fishing, the type of rod and reel play a part in how successful you will be out there on your next surf fishing trip. The reel itself is perhaps the most important piece of your equipment you will invest in. There are a lot of great options, and once you have chosen your rod, you can begin the hunt for the right reel for you.
Taking this task on may seem daunting, almost like wading into the water with a strong current. But if you know what to look for, even that current won't be able to beat you. There are key factors to look for when choosing your reel, and these are the ones we used to determine our choices for the best surf fishing reels available today.
These features are as follows:
Drag – This feature could be very involved, but in the end, as a surf fishing fisherman, you will be looking to catch yourself some pretty big fish. This means you will want the highest drag weight you can possibly get. On the other hand, if you like more of a challenge, you can go with a lower drag weight, but we only suggest this one if you have gained some experience fishing in this manner. Ideally, you should look at the very least for a drag between 20 – 30 pounds.
Weight – Surf fishermen tend to cast way more than those that head out on the open water, so for this reason, the weight of the reel is essential to pay attention to. If it adds too much weight to the rod, you may suffer from arm fatigue when casting as much as you will be. Also, the weight will make your tackle heavier, and this will decrease the ease of transport to a small degree. Along with this, the center of gravity of the reel is important, as this can throw off your cast.
Gear ratio – This feature is the determining factor in how fast your reel gets released. If you are looking to do several long casts, then you will want a higher gear ratio. A higher gear ratio is also good for quick reeling in.
Line capacity – The amount of line your reel can hold is a small part of this factor, but there is something more important that falls into this category. That is the heft of the line you will need to use. If you are fishing for something that likes to run, then you can go with less line capacity.
Using these four features, we chose the models below as the top choices on the market today. We will dive into each of these options in more depth so that you may be armed with all the knowledge you need to make your final decision.
Comparison Chart
Penn Spinfisher VI Spinning Reel
Dr.Fish Saltwater 10000/12000 Spinning Reel
KastKing Sharky III Spinning Fishing Reel
Daiwa Df100A Giant Spin Reel
Okuma Surf 8K Spinning Reel
Best Surf Fishing Reels Reviews
Penn Spinfisher VI Spinning Reel
The first reel on our list comes from Penn and is a 4500-pound reel with extra features that make it a great reel for surf fishing.
Review
Here are the main features of this reel:
IPX5 rated waterproof body
CNC gear technology
HT100 carbon fiber drag washers
5+1 sealed stainless steel ball-bearing system
6.2:1 gear ratio
40" retrieve rate
Dimensions – 6" x 6" x 4"
Weight – 12.2 oz.
There is a lot to love about this reel from Penn. The Spinfisher IV is an upgraded model that comes with everything a surf fisher wants. The model is crafted with a pretty good line capacity. This will give you the option to perform long casts, which may yield bigger fish.
Along with that designed feature, the reel is designed with durable handles and a strong drag capability. This reel is a great investment for those reasons alone, but when you add in the smooth cast, there are few that can top it.
Now that being said, even the best of the best can stand to be improved. However, on this model, we found two things that would be lumped into that category. The first is the weight of the real. It is heavier than some may like. There is also no release lever, and so this makes the release a little more challenging than if it came with one.
Dr.Fish Saltwater 10000/12000 Spinning Reel
If you want an ultra-high capacity reel that is crafted to be heavy-duty and stand the test of time, the Dr. Fish reel is perfect. Its features and design make it amazing for big game fishing.
Review
Here are the main features of this reel:
48 lb. drag
3.9:1 gear ratio
13+1 rust resistant ball bearings
CNC aluminum spool
Aluminum interchangeable handle
Gear protection line guard
Impact-resistant body
Weight – 27 oz.
If you're looking for a reel with optimized durability (for the most part), then this reel might be just what you are looking for. The reel is constructed with high-quality materials that enhance its durability. Plus, to increase that durability, the reel also has components and a finish that protects against corrosion.
This is important when fishing in saltwater. Along with all that, you get a great line capacity for long casts, and thanks to the multiple ball bearings, the cast is super smooth.
Now there are a few issues that we feel we would be remiss without mentioning. The first is that this piece's durability is definitely a plus, except for the handle. Many people have found it flimsier than the rest of the unit. Along that same line, some may find the use of plastic parts a problem when it comes to the life of the reel.
KastKing Sharky III Spinning Fishing Reel
The Sharky III is a great reel for both salt and freshwater. The drag and design of the reel are crafted with features that make it a very versatile option.
Review
Here are the main features of this reel:
39.5 lb. drag
Triple disc carbon fiber drag
Proprietary water resistance design
Aluminum spool
10+1 double-shielded stainless steel ball bearings
Aluminum handle
High-density EVA grips
Anti-twist line roller
Versatility and value are two words we think of when we think of this reel from KastKing. Not only can you use it both for your surf fishing but for your freshwater fishing as well. The reel comes in many different sizes, but each is designed with care and a focus on the aspects a reel needs to give a person accurate performance.
It is crafted with a low gear ratio and high torque, which for some, is perfect; this is great for long slow casting. The construction also results in a reduced noise level. All of this together makes it one heck of an investment.
There is an issue that could cause some to rethink choosing this model, though. The biggest issue is the drag. Many have experienced an uneven drag. This may result in an unsuccessful trip. There are also some that find the size of the reel, no matter which model you choose, to be too small.
Daiwa Df100A Giant Spin Reel
The next reel is a budget-friendly option that is rugged and has a stellar performance. The Daiwa Giant is a reel that can be used to bring in many types of fish easily.
Review
Here are the main features of this reel:
20' stacking sticks
Interlocking sectioned angled steel stepped
1" cinch straps
Stainless steel main shaft
Aluminum fully anodized rust-resistant spool
Multi-disc drag
Rugged metal gears
Stainless steel ball bearing drive
3.4:1 gear ratio
Many reels in this price range came with little to no extra features, but that is what makes this reel so special. Not only is it built using high-quality materials, the features included make it a high-performance reel for a more budget-friendly price point. Those features, some would say, are on par with more luxury brand reels. As a bonus, the line capacity is pretty stellar too.
There are a few drawbacks to opting for this reel. The build and features included are great, but along with those comes extra weight. This reduces the ease of transport along with increasing the chances of arm fatigue. Also, many have reported needing to tighten the reels parts with each extended use.
Okuma Surf 8K Spinning Reel
The last reel on our list is a high-quality, sleek-looking reel packed full of features that make it a great choice for surf fishing.
Review
Here are the main features of this reel:
Anti-reverse roller bearing
CFR cyclonic flow rotor
Slow oscillator system
Fast drag system
Double line clickers (stainless steel)
Taper spool
Weight - 2 lbs.
The Okuma reel is crafted with a lot of great features and some pretty amazing materials. The heart of why this reel is on this list all has to do with the line capacity and system. Not only is the line capacity good, but the line layering system makes it even better.
On top of that, the line retrieval system is designed for reeling in the line very fast and smooth. In other words, the entire cast and retrieve system is smooth and allows for ease of use. Another great feature is the comfortable handle that is devised to take a high level of stress, which means it won't break easily.
There are, of course, a few issues that we find fault with. The first is the weight of the piece. It is a little heavy and therefore is not a perfect option for those looking for long surf fishing expeditions. Also, unlike others, the lefties may find this reel a little uncomfortable to use.
FINAL VERDICT
It may seem like a small thing, but there is a lot that the right reel can bring to our surf fishing excursions. You, of course, want to choose something that is crafted with rugged and durable materials. On top of that, you have to consider your budget and what type of fish you may be catching. This means that the decision-making process might take a little time, which is why we put together this quick guide.
Hopefully, the information and reviews we have given you above have helped you make that decision process a little easier. If so, all that is left for us to do is wish you good luck catching the big one!